Çukurova University Buildings Scan and Drawing
MEK-SIS project covers all public and private universities throughout the country. The project was financed by ministry of development
it is aimed to produce data compatible with this inventory system. Additionally, ambient measurements such as light, CO2, humidity and noise are taken for classification and evaluation of higher education indoor spaces.
The project undertaken for a Cukurova University, which has one of the Turkey's largest campuses. The project covers an area of approximately 900,000 m² including the main campus and district campuses of seven provinces in Adana. Scanning was executed with the NavVis device for around 700,000 square meters.
Main steps of the project are;
3D media scans were performed with the NavVis device to draw up the existing plans of the old buildings.
Scans were processed and edited in their special program and made ready for drawing.
Buildings were modeled; plans, sections and views were prepared, metric information documented at Bim environment.
The prepared plans were coded and classified according to the MEK-SIS system.
All phases of the project were delivered within 6 months.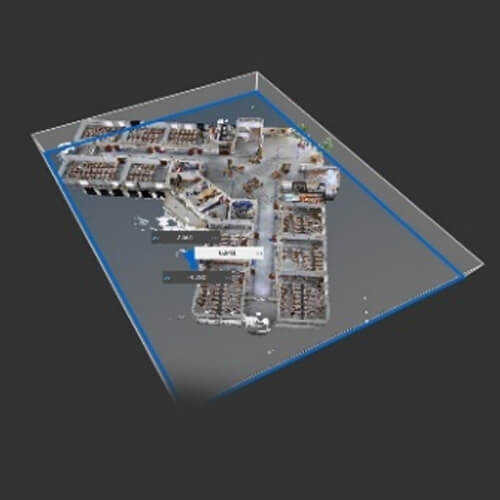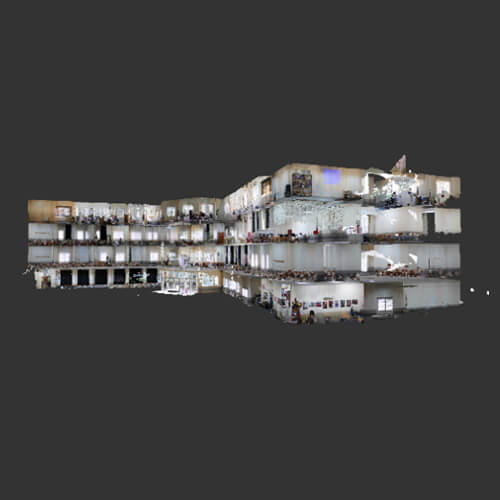 Project Details
Project Çukurova University Buildings Scan and Drawing
---
Volume 245 Buildings 900.000m²
---
Customer: